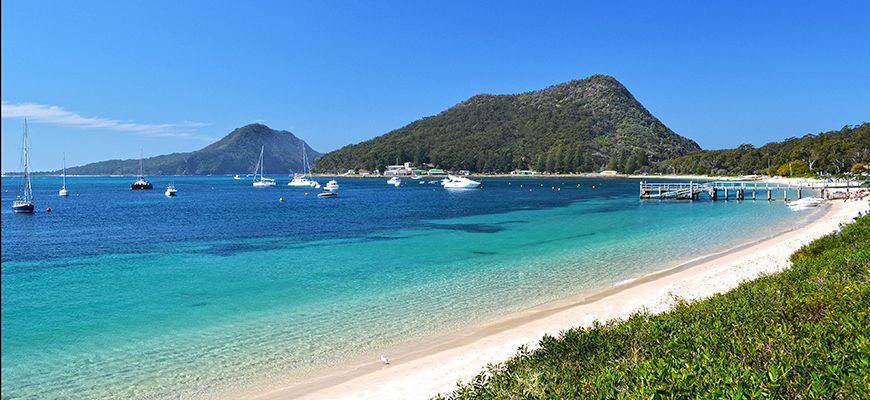 Shoal Bay is located 220km north of Sydney with a population of 2050 and named after the numerous sand shoals which are scattered around the area.
Founded in 1934, Shoal Bay Country Club (then known as The Port Stephens Game Fishing Club) was taken over by the US Army when the Japanese entered the War. It was used as headquarters for an army training unit known as JOOT (Joint Overseas Operation Training Services) to ready the troops for invasion in the Pacific during World War II.
During WWII more than 14,000 American troops were based at Shoal Bay and the beach was heavily fortified with barbed wire traps.
The Country Club was developed into the Shoal Bay Resort & Spa in 2004 at a cost of $65 million.
Today Shoal Bay is a popular holiday destination on the mid north coast where visitors relax in the pristine and tranquil environment.
There are shops and restaurants along the beach and the luxurious Shoal Bay Resort & Spa is a major draw card to the area. Other Shoal Bay accommodation includes villas, apartments, B&Bs and holiday units.
The area is a great base for fishing trips and cruises around Port Stephens and has excellent bushwalking as well as the "bay experience"