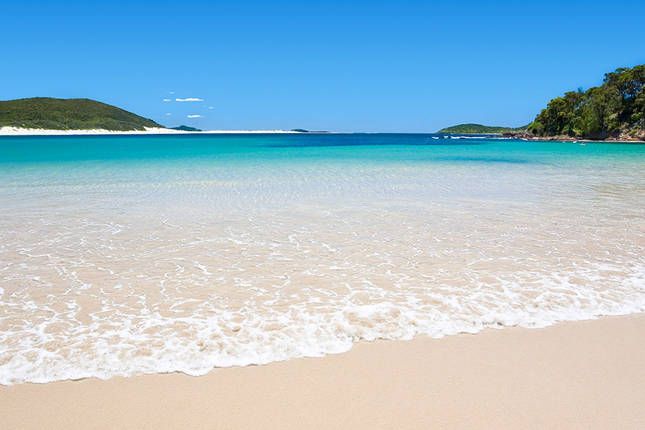 Fingal Bay is the most eastern township in Port Stephens and is just 5 minutes from the heart of Nelson Bay and a stones throw away from Shoal Bay
Fingal Bay was originally known as False Bay. In the 19th century it was sometimes mistaken for the entrance to Port Stephens.
This picturesque village is surrounded by the Tomaree National Park. A magnificent beach with an infamous walk across 'the spit' to view the burnt out ruins of the outer lighthouse residence. Explore Fingal Head and enjoy the views.
There is some great fishing off the beach as well as the Headlands. Many large fish have been landed off the spit. This beach is very popular with surfers and is quiet protected by the headland in the southern corner.
Whales can sometimes be spotted offshore between September and November or, less frequently from late May to July. They like to rub their barnacles off on a reef 50m offshore.
Tomaree National Park conserves coastal bushland, sand dunes, heathland, forest areas and over 20km of rocky coastline and beaches. There are excellent opportunities for bushwalking, swimming, snorkelling, surfing, fishing and picnicing.